Marquis Hill in Lines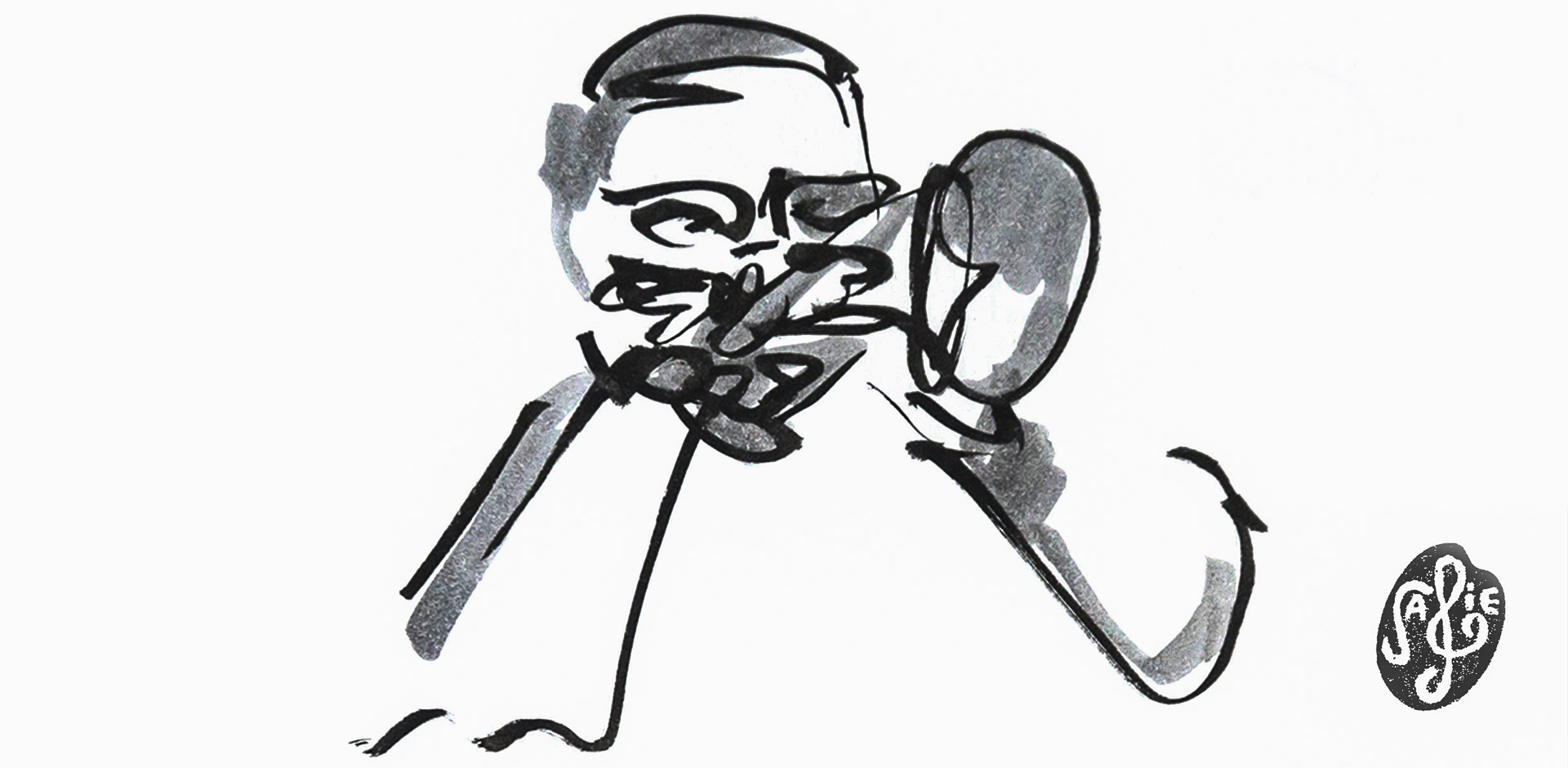 Eén enkele toon vloeide uit de trompet van Paolo Fresu.
Brossella was verrast door die vortex van energie.
Tot in mijn celletjes geïnspireerd, bevond ik me ineens in een hogere frequentie.
De beweging was in gang en bij Marquis Hill hebben de lijnen kunnen vloeien, verder trillend, nu in de aarde en the streets of hip hop verwoven jazz nummers.
Het Blacktet kondigt de zoektocht aan naar de waarheid en de droom van de rechtvaardige.
Brosella / Brussel, 14 juli 2019, Marquis Hill Quintet.
Tekeningen en tekst: Salie Lewi
'Jazz in Lines' is een creatieve aansluiting tot diepere beleving van muziek. 
De lijnen zijn wat ze zijn, zoals jazz improvisatie is wat het is. 
Vrij zijn!
Niet aarzelen!
Het komt wel goed!
Salie Lewi